SALE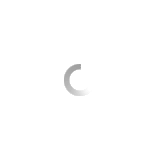 SALE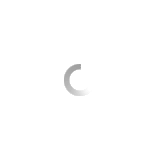 SALE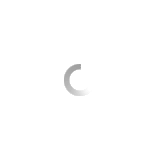 Women's Body Armor & Outer Vest Carriers
Like law enforcement's duty uniforms and tactical clothing, women's body armor and outer vest carriers must be designed with the women's body structure in mind. There are many differences between male body armor and womens body armor. The most obvious difference is the variation in cut and stitch to allow for bust cups. Another difference is that the armor carriers and plate's shape and size must be adjusted to fit the women's ballistic shape.
Different weapons, situations and threat levels determine the type of body armor that a woman wears. It is important to note that body armor is used to protect and deter bodily injury. For example, bulletproof vests do not 100% guarantee that the wearer will not get hurt by a projectile, it is there as a ballistic vest to provide an extra barrier, which is why the form and fit of body armor is so important.
Brands including 5.11 Tactical, Survival Armor and Paraclete have worked with their engineers to create female body armor, Class A and Class B uniform outer vest carriers and female speed plates that give lady tactical operators the protection and comfort they deserve.
Outer Vest Carriers
An outer vest carrier is a shell or an overlay that is placed over external body armor, like an armored vest. Vest carriers can be exactly what a police department needs to best do their duty with as little needless disruption and as much safety as possible. Officers need to be able to be prepared and retain their professional appearance. There are three different types of uniform classes that require specific outer vest carriers.
Here are three classifications into police uniforms– Class A, Class B, and Class C.
Class A Uniforms
Class A police uniforms are often referred to as the "dress uniform" for law enforcement officers. The Class A uniform is reserved for ceremonies, receptions, funerals, and other special occasions, not for everyday wear.
One of the most popular women's Class A outer vest carrier is the 5.11 Class A Uniform Outer Vest Carrier. This Class A women's vest accepts most ballistic panels in their original carrier. It also has two chest pockets, mic wire pass, badge tab and even a camera/radio loop.
Class B Uniforms
Class B uniforms, sometimes referred to as a duty or operational uniform, feature a more casual style with a relaxed fit. Class B uniforms are built for rough and tumble police activities and for street duty wear. Class B uniforms maintain a tailored look, but include some tactical features, such as cargo pockets. Class B accessory-type items may include body armor, duty belts, tactical gear, and other headwear.
With a variety of colors, sizes and lengths available, the 5.11 Women's Class B Outer Vest Carrier is the top choice for our women in the military and law enforcement when they are looking for a duty uniform carrier. Designed with real world input from active duty officers, this carrier includes all the functional details they demand in a working uniform combined with a professional Class B appearance.
Class C Uniforms
Tactical, BDU uniforms are frequently classified as Class C style. Class C uniforms offer a less tailored appearance, with a heavy focus on comfort and durability for more intense tactical situations. Class C uniforms are used by SWAT teams, K9 units, and other special operations teams that need a uniform with attention to mobility and comfort.
Depending on your geographic location and weather conditions, everyday duty-wear may be the formal Class A uniform or the tactical Class C uniform for special operations officers. Your uniform is a representation of your status as a police officer and symbolizes authority to your community – so wear it well.
Body Armor
When women officers need to purchase body armor, it is important that they consider the threat levels that they may encounter. NIJ, National Institute of Justice has created body armor performance standards. The different threat levels include Level II, Level IIA and IIIA. The higher the threat, the stronger level of protection needed.
When needing additional protection, women officers and military personnel turn to the Survival Armor HML3000 Level IIIA Female Body Armor. This durable and comfortable black body armor vest only weighs 1.44lbs and has a thinness of .34".
Additional Body Armor Accessories
Offering our law enforcement and military professionals the most trusted ballistic protection options including NIJ Compliant Body Armor is a priority here at Galls. We carry top brands including: Point Blank, Second Chance, Condor and Galls to name a few that offer the newest technology along with the highest quality of products. Whether you need duty gear, OCP uniforms, holsters or riot gear, we have a large selection for you to choose from.
Log In
Sign In
If you have an account with us please enter your user name and password below and we'll log you in!
Item Added to Cart!